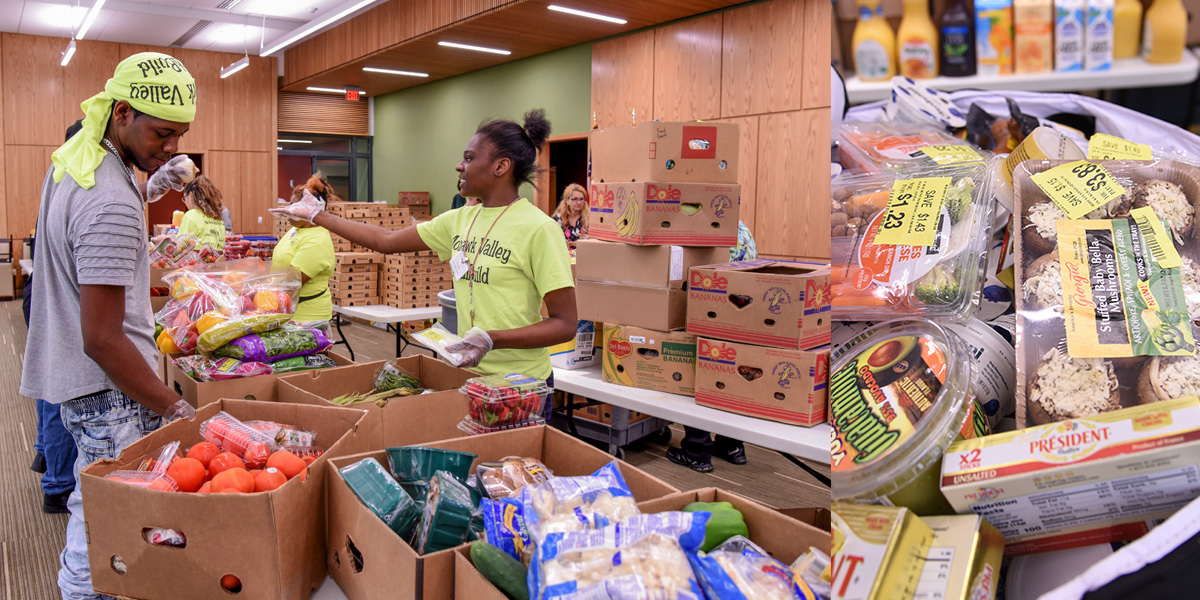 Food Bank of Central New York delivers fresh produce, dairy, and bread donated by area grocery stores once a month to approximately 20 local partner agency sites across our 11-county service area for immediate distribution to neighborhood residents.
The Fresh Food Program takes place the second Friday of the month on MVCC's Rome Campus.
Volunteers arrive at 1:30 p.m.
Clients draw numbers at 3 p.m.
Doors open to the public at 3:30 p.m.
There are no qualifications to participate in our Fresh Foods program. Distributions are open to all individuals in need of food.
For more information about MVCC's Fresh Foods Program, contact:
Mary Vescio
Volunteer Generation Project Coordinator
315-334-7752
mvescio@mvcc.edu
For more information about Food Bank of Central New York's programs or more Fresh Foods locations, visit foodbankcny.org/our-programs.