Coronavirus (COVID-19) Update // April 22, 2020
Coronavirus (COVID-19) Update // March 12, 2020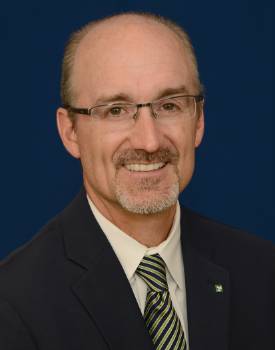 In an effort to provide the most current information and additional context for our decision-making regarding measures to prevent the spread of COVID-19, I want to update you about how we are responding to the changing situation.
First, I would like to thank each of you for your patience and understanding during this time. The rapidly evolving situation has understandably caused considerable concern and many of you have raised good questions and suggestions about how to proceed. I hope that this email will offer some clarity into the situation and the actions the College is taking.
We continue to be guided by relevant federal, state, and local agencies and remain in direct communication with the Oneida County Department of Health – As of today, there have not been any reported cases in Oneida County. Our Crisis team, composed of trained subject-matter experts from across campus is meeting daily to reassess the risk posed to the community and will continue to monitor the situation. We are also in daily communication with SUNY System and are receiving guidance and instruction from the Governor's office.
With regard to the question of closure, per current guidance, we continue to plan on closing only if a case of the virus has been confirmed on-campus. In the meantime, we have taken several steps and will continue to promote social distancing – the practice of minimizing large gatherings and encouraging distancing of six feet or more for extended periods of time.
As you may be aware, the spread of this virus has prompted many colleges to look for alternative methods for instruction and operations. As we wait for additional guidance on various issues, here is the list of measures we will take beginning Monday, March 16.
Spring break will be extended by one week for students. Classes will resume on March 23 with most in some form of distance learning or alternative delivery methods.
All credit classes will be suspended next week to allow faculty and support staff to prepare for potential alternative delivery methods for class instruction and support services. This also will allow administration to prepare contingency plans to reduce the population density of all College locations or in the event the College is required to close. Academic VP Kahler will be sending a communication shortly to all full-time faculty regarding attendance and expectations for the extended spring break. Another communication will then follow to all adjunct faculty.
The transition to distance learning may include a variety of strategies such as online (Blackboard), remote video and phone conferencing (Zoom or other service), and other alternative methods of delivery for classes. More information will be communicated next week. Students involved in clinical experiences will be contacted by the respective department with guidance.
Additional information and guidance will be provided to faculty and students by VP of Academic Affairs Kahler and VP of Student Affairs Reynolds as updates become available.
Our custodial staff will continue enhanced campus-wide cleaning and sanitizing throughout the next week.
Residence hall students may return to and remain on campus, if they choose, beginning March 22 at noon. Students with any special circumstances, or housing or food insecurities, who may need to return earlier should contact the Residence Life office after noon tomorrow for guidance.
All student services will continue to remain open, including but not limited to: residence halls, dining services, library, learning commons, health services, C3, and computer labs.
All College-sponsored travel will continue to be approved by Cabinet on a case-by-case basis.
All campus events and meetings with over 50 people will need to be approved by Cabinet on a case-by-case basis.
The previously scheduled disbursement of financial aid overage (refund) checks will be mailed to students' current address. Students are encouraged to sign into their SIRS accounts to verify and confirm the current address is on file. No checks will be distributed in person.
We acknowledge that this course of action will disrupt routines and can cause anxiety, but are necessary given the circumstances. In the event of an emergency, we will use all communications platforms includiNYAlertert, email, website, and all social media tools.
I thank you for your understanding and cooperation and we will continue to send regular updates as we receive further information. My next communication will be no later than 5 p.m. tomorrow.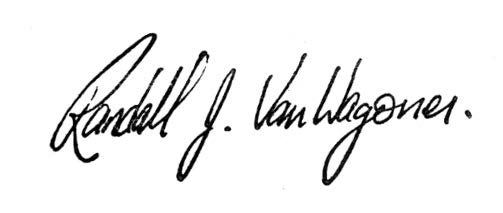 Randall J. VanWagoner, Ph.D.
Mohawk Valley Community College
Coronavirus (COVID-19) Update // March 11, 2020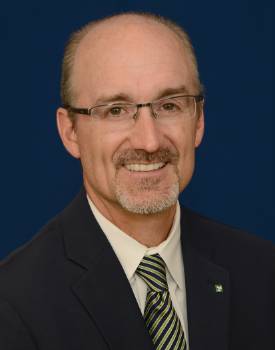 Dear members of the MVCC community,
Senior and emerg
ency management leadership at MVCC has been actively engaged in monitoring developments and updating our plans with the goal to protect the health and safety of all students, faculty, staff, and community members - our top priority.
While the situation continues to escalate and intensify, I want to provide you with an update.

Although there is no evidence to suggest that any MVCC location is currently at an increased risk, this
is a rapidly evolving situation and the College urges everyone to stay updated.
As the number of state and nationwide cases increases, local context remains critical to keep in mind.
What has been done thus far at MVCC?
An hochoc workgroup has been meeting regularly for the past month to monitor this ever-evolving situation. The group has and will continue to meet and attend relevawebinarsars,

which have helped the proactive development of a series of questions that has been guiding our planning efforts to this point.

Our Health Center coordinator is a member of the Oneida County task force on this issue that is providing regular updated communications.

We have identified quarantine procedures should one or more students test positive for the virus, which consist of either self-quarantine at home under the guidance of the One

ida County Health Department or staying in designated quarantine rooms in our residence halls.

Facilities has increased cleaning of door knobs and other surfaces that are frequently touched by individuals.

We have purchased additional cleaning materials, disinfectant wipes, disinfectant spray, refills for the hand sanitizer stations, personal protective equipment, and N-95 masks for employees who need to go into areas potentially infected with the virus.

The MVCC Health Center has established screening protocols and has been sending

regular reminder communications to employees and students based on guidance from the Centers for Disease Control, SUNY, and the Oneida County Health Department.

In order to stress the importance of

precautionary and preventative measures,

we have created COVID-19 informational posters and placed them across campus.

My Cabinet leadership team members have been receiving regular communications from SUNY on potential implications, ranging from study abroad and curriculum, to enrollment and financial aid.
What about closing the college?
It is important to remain calm and evaluate the changing context of the situation. At this time, we will not close the College, cancel classes, or move classes online pemptivelyely. Unless we identify a confirmed case on-campus, we do not need to take such disruptive action that has very real consequences for students and employees. Things may very well change, but at this point, here is what we know and are planning to do.
In light of the changing daily context of the virus, my Cabinet leadership team will be inventorying all college-related travel through the end of the semester to evaluate planned trips on a case-by-case basis.

Our crisis team is drawing on its experiences executing our protocols with recent incidents and has met multiple times to assess the evolving circumstances and continue preparations for various crisis scenarios.

Vice President Kahler will be issuing guidance to employees regarding academic matters.

I will continue to participate on a daily SUNY Presidents conference call.

Upon the report of a confirmed on-campus case of a student, employee, or community member who has visited campus, we will close the College in order to perform deep cleaning of surfaces. The length of time will be dependent upon many factors an

d be guided by and coordinated with Oneida County and State Health authorities.
Things are rapidly developing each day and
the College will continue to remain in close contact with the Oneida County Department of Health and other Health and Government officials for updates and assistance. We will provide updates via email and at
mveduedu/covid19
as more information becomes available.
We ask that employees and students experiencing fever, difficulty breathing, persistent cough, or other symptoms potentially related to respiratory illness refrain from coming to campus until their symptoms have resolved or they've been cleared by their doctor or health professional. Any questions regarding use, availability, and documentation of leave time that em
ployees may have should be directed to the Office of Human Resources.
Students with questions or concerns may contact the Student Health Center, located in Alumni College Center on the Utica Campus, Room 104 at 315-792-5452.
For more information, please visit the following resources:
Thanks in advance for your cooperation, diligence, and understanding.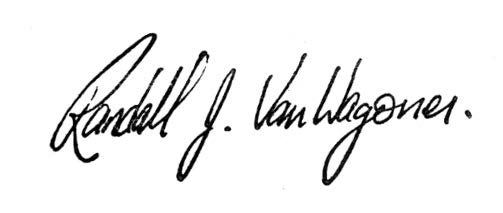 Randall J. VanWagoner, Ph.D.
Mohawk Valley Community College
---
Coronavirus (COVID-19) Info // February 15, 2020
Recently, a new coronavirus - 2019 Novel (New) Coronavirus - was detected in WuhaHubeibei Province, China, that has not been previously found in humans. This coronavirus can lead to fever, cough, and shortness of breath. There are hundreds of confirmed cases in China, including cases outside of Wuhan and additional cases being identified in a growing number of countries internationally, including the United States.
MVCC is watching the outbreak closely and is working with the Oneida County Health Department and the College Physician. Please be reassured that there is no need for alarm or to change daily routines in any way. There are no confirmed cases in Oneida County. All MVCC students and staff are advised to follow the same precautions they normally would during cold and flu season. Please see the recommendations below:
If you're not already vaccinated, get your flu shot.
Cover your mouth and nose with a tissue or your sleeve (not your hands) when sneezing or coughing.
Wash your hands with soap and water often; use an alcohol-based hand sanitizer if soap and water are not available.
Stay home if you have a fever or are feeling sick.
This is an ever-evolving situation and MVCC will keep abreast with any changes throughout the course of this illness. Please visit the Center for Disease Control's website for the situation summary which offers the most up-to-date information on this virus.
---
Important Health Information for Those Who Have Recently Traveled to China, Iran, South Korea, Italy, or Japan
If you are a student, contact the campus Health and Wellness Center for advice. Please call before coming to the Center. The number is 315-792-5452.
If you are a non-student, contact your Primary Healthcare Provider. Please call in advance of showing up.
If you recently traveled and feel sick with fever, cough, or have trouble breathing, or you develop symptoms, you should:
Seek medical care right away. Call ahead and tell them about your travel and symptoms.
Avoid contact with others.
Stay home if you're ill and isolate yourself from roommates, except for seeking medical care.
Avoid further travel until the illness resolves.
Cover your mouth and nose with a tissue or your sleeve (not your hands) when coughing or sneezing.
Wash hands often with soap and warm water for at least 20 seconds. If unavailable, use an alcohol-based hand sanitizer.
Prevention
There are currently no vaccines available to protect against human coronavirus infection. To reduce your risk of infection:
Wash your hands often with soap and warm water for at least 20 seconds.
Avoid touching your eyes, nose, or mouth with unwashed hands.
Avoid close contact with people who are sick.
Cover your mouth and nose with a tissue or your sleeve (not your hands) when coughing or sneezing.
Symptoms
Humcoronavirusesses commonly cause mild-to-moderate illness in people. Symptoms can include:
Runny nose
Headache
Cough
Fever
Treatment
There is no specific treatment available for any coronavirus. People infected with coronavirus should receive supportive care to help relieve symptoms.
Additional Resources