Beginning July 20th, 2020, the Utica campus store will be open Monday through Friday, 9am to 4pm.
The bookstore encourages customers to place orders online to be shipped home in order to limit traffic to the store. Please contact the bookstore directly with any questions or for any updates to the reopening plan.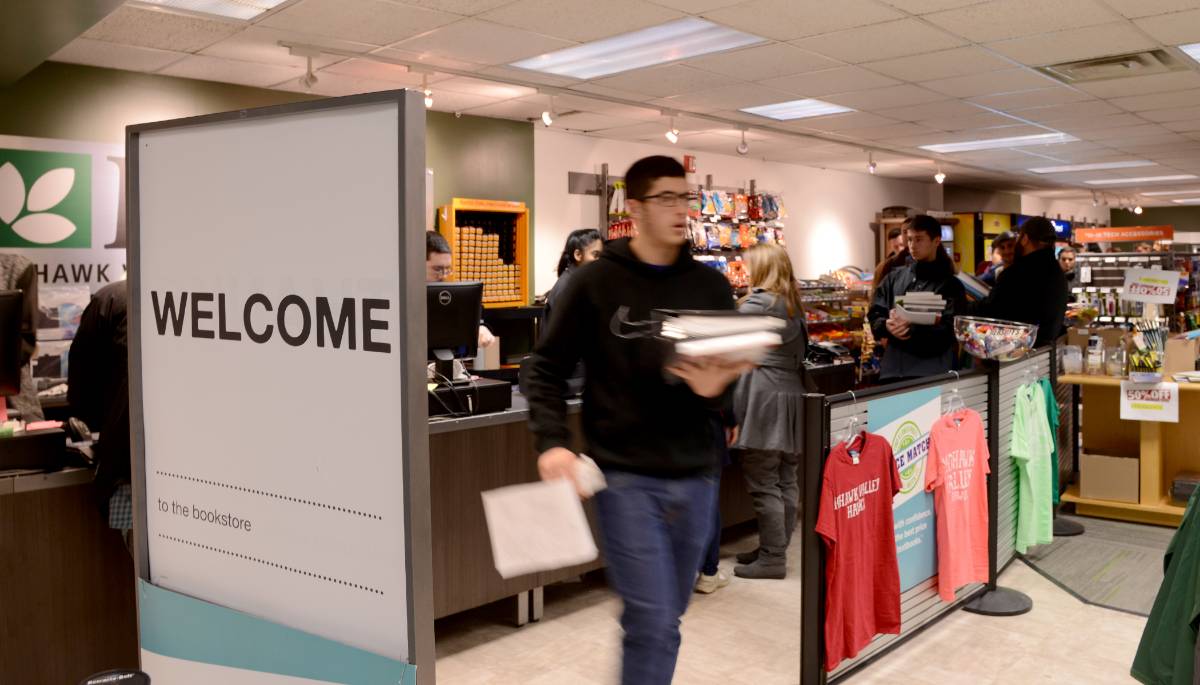 Welcome to the MVCC Bookstore!
Continue to
Rome Bookstore (TBA)
The Mohawk Valley Community College Bookstore is owned by the MVCC Auxiliary Services Corporation and operated by Barnes and Noble College as a service to its students, faculty, administration, and staff by providing the tools needed for education. All profits are invested back into the college for scholarships and other needs.
The bookstore offers a complete line of textbooks, new and used, as well as art supplies, gift items, mugs, shirts, hats, health science uniforms, health science supplies, dictionaries, backpacks, computer supplies, snacks, soft drinks, jump drives, pens and pencils, notebooks, highlighters, decals, test supplies and more. Any Barnes and Noble gift card will work as store credit for the stores.
Valid photo ID required
Our hours change frequently.
After final exams/before
first classes, hours may change.
Please call the Bookstore
for the most current hours.
E-mail: sm8368@bncollege.com